August. An ambitious expansion of more than 6,000 square meters will allow U.S.-based Confluent Medical Technologies to expand its production capacity in Coyol Free Zone, Costa Rica.
This Friday, August 12, the company opened its new facility for the processing of Nitinol components and production of complex catheters, where it uses a combination of clean rooms and manufacturing in non-controlled environment spaces. The tour was accompanied by the Vice President of the Republic, Mr. Stephan Brunner Neibig, and the Minister of Foreign Trade, Manuel Tovar Rivera.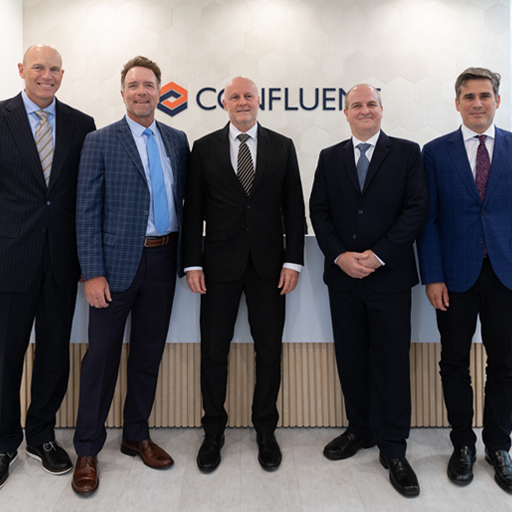 In addition, company executives such as Mr. Dean Schauer, President and CEO; Mr. Doug Hutchison CCO and Mr. David Johnston, senior vice president of operations for the United States and Costa Rica, took the opportunity to reinforce the company's long-term commitment to the country.
This new large-scale manufacturing facility is expected to create 500 additional jobs over the next five years.
"Confluent Medical is an example of how the quality and training of national human talent is an attraction that distinguishes Costa Rica internationally and boosts the growth of companies in the country. In addition, our park offers world-class infrastructure and an ideal ecosystem for life sciences companies to integrate their value chains and export directly from Costa Rica to their end markets," said Carlos Wong, Managing Director of Coyol Free Zone.
Confluent Medical Technologies opened its first manufacturing plant in Coyol Free Zone
Confluent Medical Technologies opened its first manufacturing plant in Coyol Free Zone, Costa Rica, in 2010. Since then, it has grown to become the company's largest and fastest growing operation, with more than 1,000 employees and projected sales of more than US$100 million by 2022.
Globally, it is a company specialized in the application of materials science and innovation in the medical industry. It also specializes in the design, development and manufacture of interventional catheter-based devices and implants. Confluent Medical employs more than 1,700 employees with 8 state-of-the-art facilities in the United States and Costa Rica.
About Coyol Free Zone
 Coyol Free Zone is the leading medical device export park in Costa Rica, exporting more than $2 billion per year, which is equivalent to 30% of the exports of the manufacturing segment of the country's Free Zone Regime.
For the past two years, it has been part of the Top 10 Free Trade Zones in the World and was named Best Free Trade Zone in the Americas, Best Free Trade Zone for SMEs and Free Trade Zone of Excellence for Environmental, Social and Corporate Governance Practices by the international magazine fDi Intelligence.
It is also the Best Free Trade Zone in Latin America and the Caribbean, the Most Innovative Free Trade Zone of the Year and the Best Business Center for Life Sciences and Advanced Manufacturing, according to The European magazine, as well as the Most Resilient Free Trade Zone in the World by Covid-19, according to Investment Monitor.