Being a Life Science hub for the Americas is not an easy task, and even less when companies from this industry must follow a strict series of rules and building codes to make their products fit for exportation. They are required to comply with world-class standards in their facilities, as well as regulations of the U.S. Food and Drug Administration (FDA) if they are U.S. firms.
Several companies in the Life Sciences industry produce devices that go inside the human body, reason for which the presence of clean rooms is mandatory. In these rooms, there must be control of the quantity of particles, temperature, air filters, and humidity, to ensure that everything is sterile.
"These are products that go inside the human body. Thus, we must be extremely careful in the process of building clean rooms. This type of construction must follow protocols that can't be ignored,", explained Carlos Wong, Managing Director of Coyol Free Zone.
There is also a workflow inside these buildings that cannot be interrupted.
"How are the raw materials coming in?
How do manufacturing employees reach the clean room?
How do we get the final products out? These are all questions we need to answer in order to ensure a harmonious transit inside the building and, furthermore, efficiency in the process," Wong added.
What is needed to develop a Life Sciences project?
It is paramount for companies in the Life Sciences industry that the developers have experience in building this kind of facility, because there is no room for mistakes. The Coyol Free Zone engineering team has more than 20 years of experience constructing buildings for Life Sciences and smart manufacturing industries, and a Quality Management System that guarantees excellence in the development process.
| | | | | | |
| --- | --- | --- | --- | --- | --- |
| | | | | | |
| | | +3,000,000 ft² | +374,000 ft² | | |
| | | of Industrial Buildings built | of Clean Rooms built | | |
Coyol Free Zone makes the ideal choice for any Life Sciences investment, with 31 global companies operating there, where on-site suppliers and contractors coexist in a business ecosystem specially designed for production and exports. In addition, the Park enjoys a privileged location in Costa Rica, a popular nearshore destination for North American companies, and convenient for European companies' offshoring operations.
Our path in the Life Sciences industry is recognized by prestigious international organizations. The European magazine, of Thomson Reuters, recently awarded us in 2020-2021 and 2022 as the best "Business Hub for Life Science and Advanced Manufacturing in Latin America".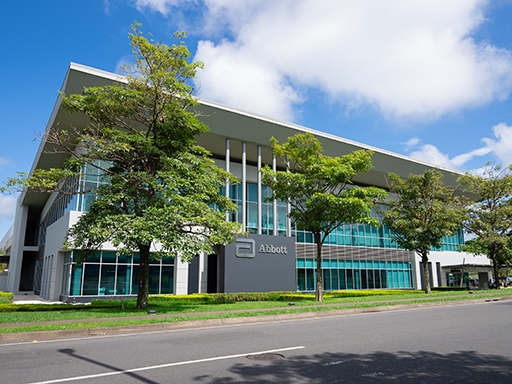 Our clients rely on the most experienced team of engineers in Costa Rica for developing industrial buildings and our Open-Book concept for Tenant Improvements. We strategically run all the pre-construction, execution, budget control, and delivery processes for every project.