Conditions for investing in Latin America and the Caribbean region are improving, with news that foreign direct investment (FDI) grew by 4% during 2022.
With $208 billion in investment, the region recovered 2020's lost ground fully, and reached the second-highest level ever recorded.
During the pandemic period between 2020 and 2021, the FDI inflows dropped to US $89 billion.
Part of this recovery is explained by reinvestment record figures in Brazil. Other countries in Latin America benefited from greenfield project announcements rising in numbers.
Greenfield project announcements across developing countries rose by 37%, almost doubling in value.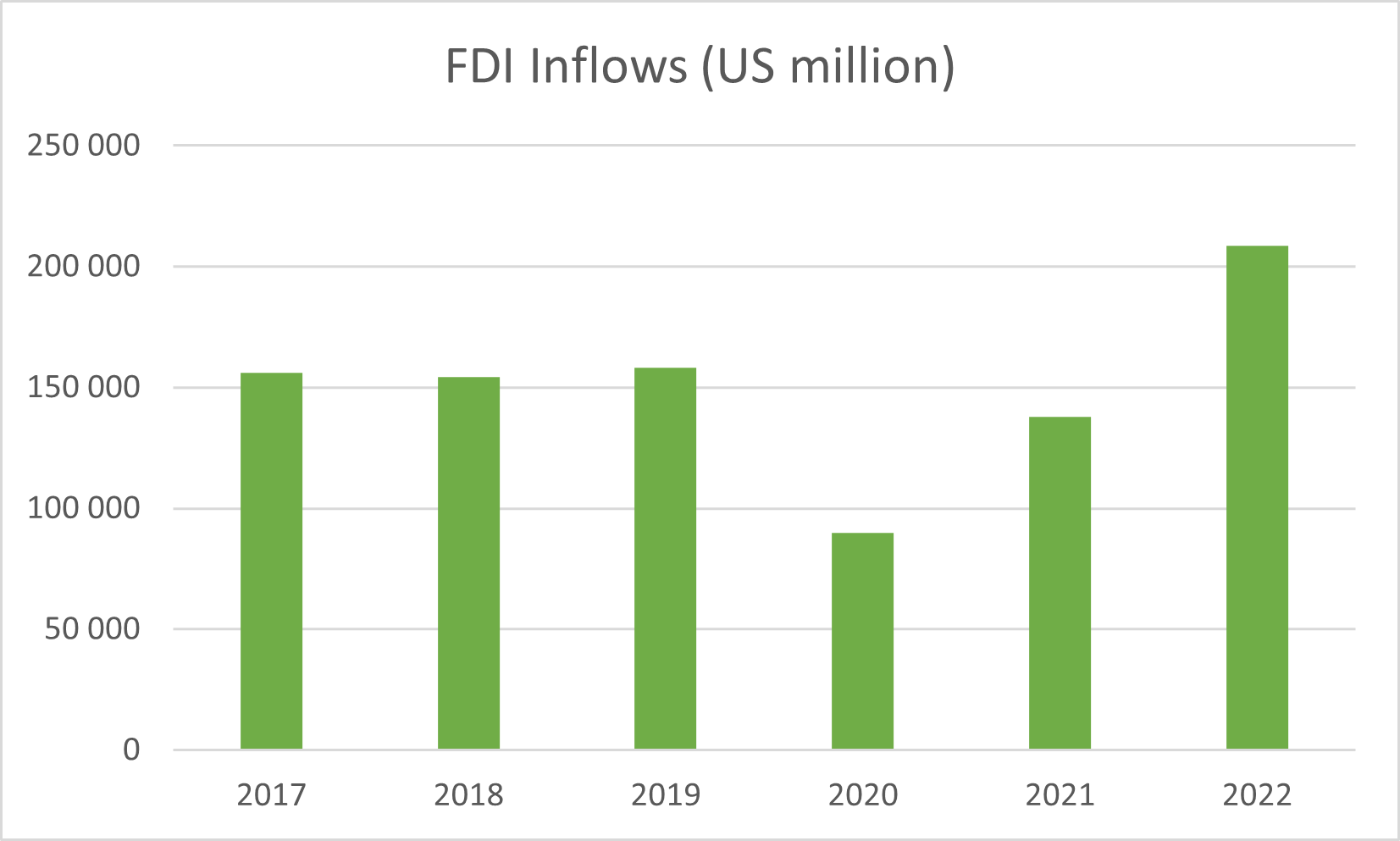 Costa Rica, Uruguay, and Colombia stand out as the countries with the best performance when it comes to attracting FDI in Latin America and the Caribbean region, according to the Investment Monitor's 2023 Inward FDI Performance Index.
Coyol Free Zone's hosting country receives more than 12 times its share of inward greenfield FDI compared with what could be expected, given its level of Gross Domestic Product (GDP). This ranks Costa Rica as the #1 spot globally in the index.
During the first quarter of 2022 alone, this Central American nation attracted 60 investment projects, according to CINDE.
These include investment and reinvestment projects at Coyol Free Zone, which were announced by world-class medical device manufacturing companies, such as Shockwave Medical, Riverpoint Medical, Steris, and Cadence, Inc.
The Life Sciences industry keeps driving the majority of FDI in Costa Rica, as well as acting as a catalyzer for exports. Medical devices represent the country's #1 export product, accounting for 34% of all goods exported.