It expects to double its current payroll by the end of 2023.
The company manufactures absorbable, non-absorbable, and orthopedic fiber sutures for human and animal health.
August. The medical device company Riverpoint Medical, originally from Portland, Oregon, USA, inaugurated operations on Costa Rican soil this August in Coyol Free Zone, Alajuela, with an investment of US$10 million in its facilities.
This move takes advantage of the capabilities that the country offers to have a medical equipment manufacturing center, as well as its expertise in the export of these devices. Riverpoint Medical designs, develops, and manufactures specialized fiber-based surgical products. These products include absorbable and non-absorbable textile yarns for the human and animal health markets in more than 90 countries around the world.
"We are pleased to welcome Riverpoint Medical to Coyol Free Zone. Their expertise in innovative and high-quality medical devices will help continue to build Costa Rica's leadership as a global hub for the industry, and we are confident that local talent will be an essential asset in creating high-impact solutions for people's quality of life," said Carlos Wong, Managing Director of Coyol Free Zone.
The company took its first steps as a small family business in 2008 and has experienced significant growth in recent years. In Costa Rica, it plans to double its current workforce of 70 employees to 140 people by early 2024.
Doug King, CEO of Riverpoint Medical said: "Our company offers custom braids and surgical fiber solutions for the orthopedic and cardiovascular markets. With the expansion into Costa Rica, we can now offer a national source of supply of these products for the country's medical device manufacturing industry. This new location will also support our development in some of the fastest-growing medical device markets, such as sports medicine, dental, general surgery, and animal health."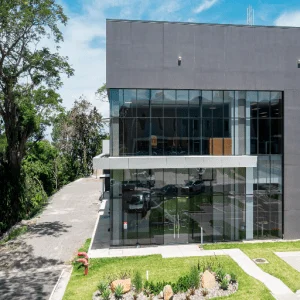 A privileged location
Coyol Free Zone, the free zone chosen by Riverpoint Medical, is the leading medical device export park in Costa Rica, exporting more than US$2 billion per year, which is equivalent to 30% of the exports of the manufacturing segment of the country's Free Zone Regime.
For the past four years, it has been part of the Top 10 Free Trade Zones in the World and was recognized as the Best Free Trade Zone in the Americas, in the Top 10 worldwide, and Honorable Mention for Environmental Practices, Infrastructure, and Logistics, by fDi Intelligence in 2022.
It is also the Best Free Trade Zone in Latin America and the Caribbean for the fourth consecutive year, the Most Innovative Free Trade Zone of the Year, and the Best Business Center for Life Sciences and Advanced Manufacturing, according to The European magazine.